SPC Floor Production Line
Product Description
Payment & Shipping Terms
Supply Capacity
Unit Price:
85000.0~100000.0 USD
Production Capacity:
20sets/moth
Payment Terms:
L/C, WU, D/P, Money Gram, T/T, D/A, Paypal
Packing:
film packing
Min. Order:
1 Set/Sets
Delivery Date:
30days
Means of Transport:
Ocean
SPC Floor Production Line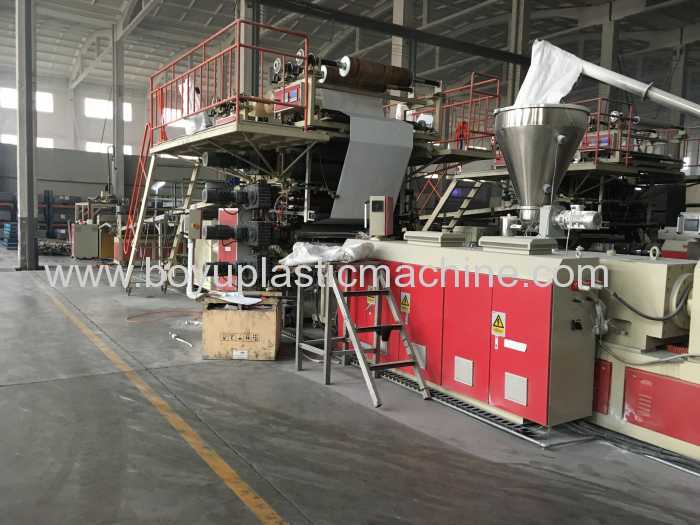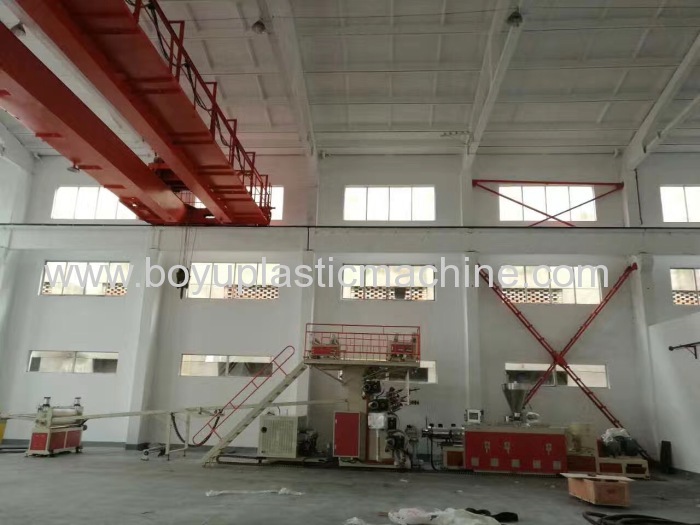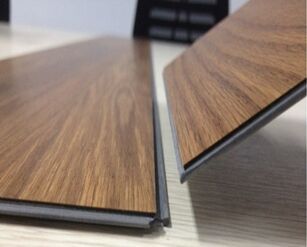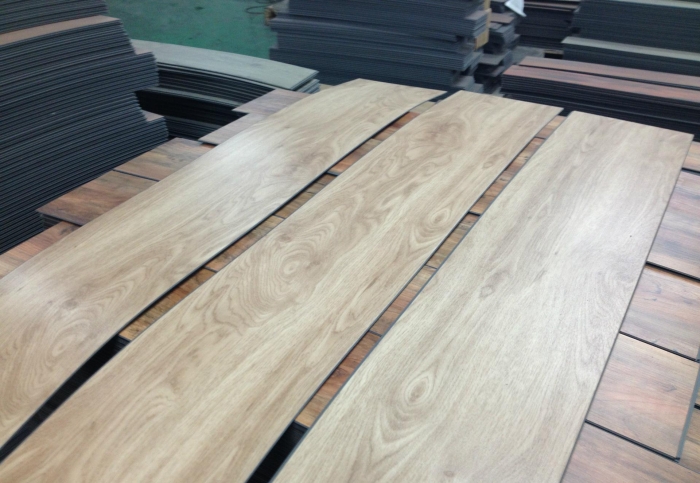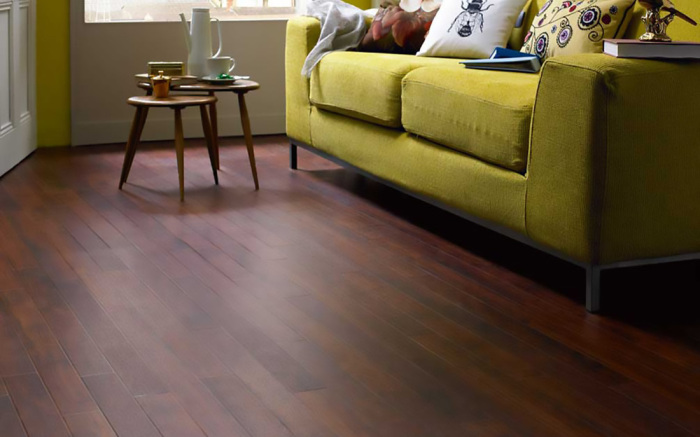 Product Description
Taking advantages of its practical, affordable and simple features, this wood texture vinyl flooring is widely applied to home, office, school, supermarket and hospital as the ideal decoration material. As a high quality vinyl plank, it has stood the test of time and market.
Product Advantages
The advantage of SPC floor board :
1. PVC floor is very soft with good elasticity, Under the impact of heavy objects have a good elastic recovery, It can greatly reduce the slip to hurt people, and also the impact of the weight of the damage is also a good elastic recovery, will not cause damage
2. Green environmental protection, non-toxic harmless, non radioactive pollution, is a green environmental protection products, can be recycled
3. PVC floor if put water make Astringent,and also do Anti-skid treatment (wear layer pattern)
4. High safety, insulation, flame retardant, corrosion resistance, alkali resistance, no abnormal surface, away from flame self extinguishing
5. Waterproof, moisture proof, no deformation
6. PVC floor is sound-absorbing up to 20 dB, so in need of a quiet environment such as hospitals, libraries, ward hall the PVC floor, you don't have to worry about the sound of high heels
7. PVC floor can be processed into a variety of colors and patterns, so the user can choose a wider range of patterns can be customized
8. Simple installation
Mainly used for produce the sort of PVC Floor leather rolls. PVC Floor leather has the performance of anti-friction,corrosion

resistence, skidproof, impermeable and inflaming retarding, is widely used on auto, hotel, amusement place, exhibition
hall,house,etc.
The structure of this production line is simple, and convenient to operation .According to customers' requirement ,equipped with
different components,used for producing single layer,multi-layer composite production and also can be equipped with
unreeling unit,used for producing inner strengthen production or surface compound non-woven fabrics and PVC decoration
film, etc.
Our Big client in china
1. Chinafloors chinafloors.com(Biggest Flooring manufactory invest by Europeans)
2. Zhangjiagang yihua plastic company chinayihua.cn(Biggest PVC Floor factory in china)

3. Biyork Flooring Company biyork.com(Big PVC and WPC Flooring factory in china)
4. Licheer Flooring Company licheerfloor.com (Big Flooring Factory in China)
| | | |
| --- | --- | --- |
| Type | 80/156 92/188 | 110/220 |
| Product width | 1000-1350MM | 1000-1350mm |
| Extruder | 80/156 92/188 | 110/220 |
| Output | 300-750kg/h | 900-1300kg/h |
| Main motor | 75kw 90kw | 110 KW |
Company Information & Professional Service

WUXI BOYU Plastic Machinery Co., Ltd., located in Wuxi, China, is a professional manufacturer of SPC Floor machine,PVC Foam Board production line. With more than 10 years' research and development, Boyu extruder now are proud of these production lines: PVC/WPC (Wood Plastic Composit) crust foam board extrusion line, PVC crust foam board extrusion line, PVC wood plastic foam board extrusion line, PVC building board extrusion line and PVC free foam board extrusion line.

Pre-sale service:
To provide information and market research,to provide consultation,to provide many kinds of conveniences and market service,etc. Products: PVC Foam Board Machine...
The main purpose of pre-sales service is to help customers make the project planning and system requirements analysis. Make our products maximum to meet clients' requirements. Also play the greatest overall economic benefits of customers' investment.
After-sale service:
To install products and test products freely for customers.
To provide the formulas and technologies of relevant products and the information of chemical materials manufactories.
To direct technology aspect of relevant use according to customers' requirements
To provide technical training for clients' employees.
To be responsible for maintenance service, door-to-door service under the necessary circumstance.
Technology support:
To provide installation and test for the machine.
To provide formulas and technology of relevant products.
To provide information of chemical material manufactories.
To provide technical training for clients' employees.
Category: SPC Floor Machine