We have sucessful attend 2015 Iran Confair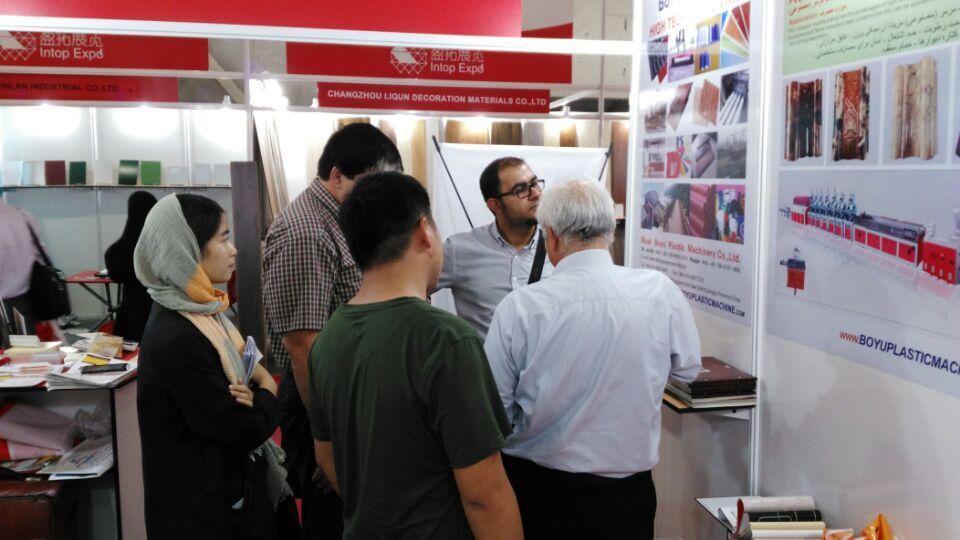 BOYU PLASTIC MACHINERY CO LYD Has Attend IRAN CONFARD Exhibition

Exhibition as follows :
IRAN CONFAIR
Hall No.: 40
Booth Number: YT23Date: 9th Aug. —12th Aug., 2015
Venue:Tehran International Exhibition Center
Tehran Permanent Fairground Dr. Chamran Highway P.O.Box 1148 Tadjrish Tehran IranM

Our company has shown our new tech PVC Artificial Marble sheet production line .


PVC Artificial Marble Characteristics:
1. effect of natural marble, texture clear,color uniform,so it can avoid the chromatismof natural marble in deckration for large area.
2.It is Gloosy,wear-resistant,easy clean, the hardness can reach 3H-6H.The weight is
only on fifth fo the natural marble,and price is one tenth of the natural marble.
3. Waterproof and fireproof
4. Self-extinguishing,heat-insulation,thermal insulating, sound absorbing and shockproof.
5. Good capability of preventing steam and dust,waterproof,antirust resistent acid,alkali and salt etc.
Application:
1. Shower room
2. Bath room
3. Hotel ,restaurant and mall lobby
4. Decorative Wall and so on

---